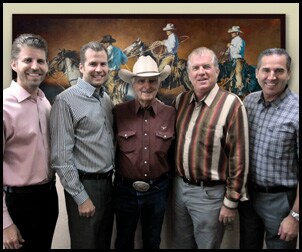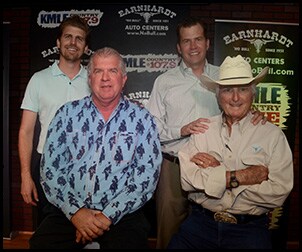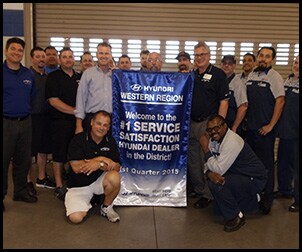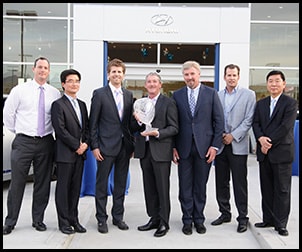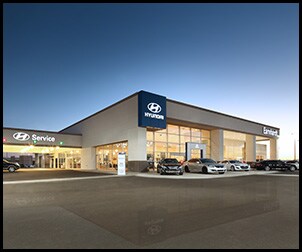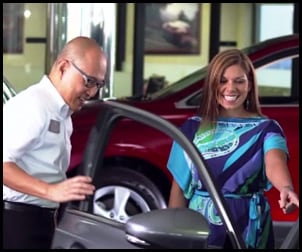 The Earnhardt Family
With over 65 years of reputable service from the Earnhardt family, Earnhardt Auto Centers rises above the competition. The difference is our world-famous pricing, ongoing service long after your purchase, and treating our customers like they're part of the family. "And that ain't No Bull!"
"Treat everyone the way you would treat your mama!" - Tex Earnhardt
No Bull Principles
Earnhardt Auto Centers is committed to the following principles:
To create an environment where customers and employees are treated with respect.
To forge honest, long-lasting relationships with our customers and employees.    To build a positive team in the spirit of family.
To embrace changes in the automotive industry through ongoing training and education.
To meet all challenges with a "can-do" attitude and the customers' best interests in mind.
Family First
On any given morning, if you stop into Earnhardt Ford in Chandler, you'll see Tex Earnhardt having breakfast at our "No Bull" Cafe. And if you ask him for a few moments of his time, he'll likely invite you to sit down and have breakfast with him.
Being approachable and accessible has been a life-long philosophy of the Earnhardt Family, and it is the backbone of their success.
"If you isn't got family, what've you got?" - Tex Earnhardt
Three generations of Earnhardts now work at our dealerships; holding positions in service, marketing, sales, and management. Earnhardt's is a true family owned and operated business that has proudly served the people of Arizona for over 65 years. When you come into one of our dealerships, our mission is to make you feel like you're a part of our family.
Convenience & Locations
We know your time is valuable, so our streamlined procedures were designed to make purchasing and servicing your vehicle at Earnhardt's as smooth and comfortable as possible.
"I don't like what I do, I love what I do, and we love all the people we work with." - Tex Earnhardt
Our extended hours of business at each location ensure that you can shop for a vehicle or bring your vehicle in for service when it is most convenient for your schedule. Plus, with 19 locations in the Phoenix metro area, you're sure to find an Earnhardt dealership close to you.
All of our showrooms and service centers are thoughtfully appointed with customer-friendly amenities, including comfortable lounge chairs, available Wi-Fi, and refreshments. Our available shuttle service can transport you safely to your home or work while our certified technicians work on your vehicle. When your vehicle is ready, your personal Service Advisor will arrange for the shuttle driver to bring you back to the dealership for pick-up.
Service After the Sale
At Earnhardt's, we believe in continuing our world class service well after the sale. We offer "refresher courses" on vehicle features such as pairing your Bluetooth phone, or how to operate today's modern audio systems.
"At Earnhardt's, you never need permission to do the right thing." - Dodge Earnhardt
Our service department will also remind you when your vehicle is due for service and of any important manufacturer's updates.
Earnhardt's also encourages our customers to stay in touch with us through social media sites such as Facebook and Twitter where they can share past experiences with our dealerships and receive the latest info on promotions and giveaways.
Great Selection, Even Better Prices
With one of the largest manufacturer allocation of vehicles in the Southwest region, we're sure to stock what you've been searching for.
If you have a specific need for a car, truck, or SUV that is not currently on our lot, we have the ability to obtain it for you, even if it's out of state!
"We haven't stayed in business for over 65 years because we have the worst prices." - Tex Earnhardt
Since 1951, Earnhardt's has been synonymous with great deals on a cars, trucks, vans, and SUV's. As a rule of thumb, we make every effort to never miss a deal because of price.
So, if price is the very last thing preventing you from buying a new or quality, pre-owned vehicle, we're confident you'll end up being a happy Earnhardt customer!